ChinUP professional learning events are two-hour after school 'open' workshops, hosted by primary schools across NSW. ChinUPs are designed for teams of up to eight educators and are open to anyone, from any sector and any school. Individuals and casual teachers are also very welcome to attend.
Presenter: Anita Chin
Audience: Early career teacher, experienced teachers, mathematics/numeracy leaders.
Course code: UBNS0041
NESA PD Hours: 2 hours
Cost: $140 (incl GST) per person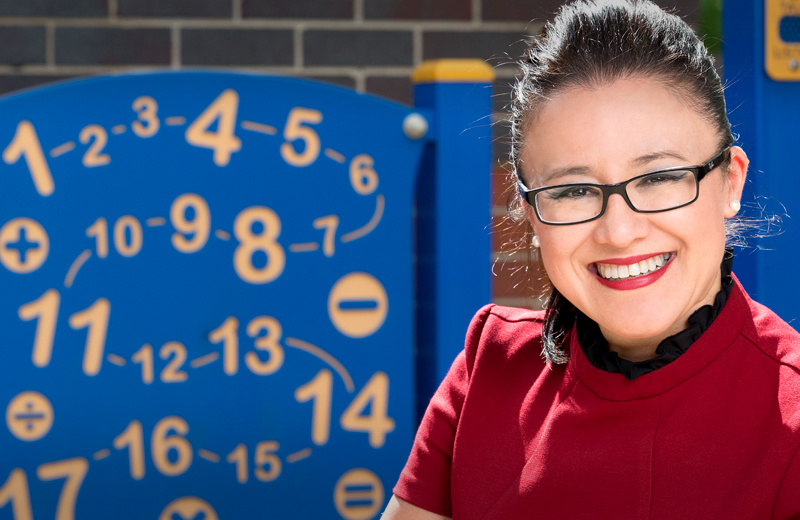 Course Description
Do you find yourself discovering gaps in your students learning when you start teaching a new concept? Wondering how to plug these gaps? The answer is Daily Number Sense – your lesson warm up component!
In this after-school hands-on workshop, Anita Chin will guide you through what Daily Number Sense can be used for: practise of prior learning, using rich mathematical language, and connecting concepts by representing numbers in multiple ways.
You will learn:
how to use Anita's student whiteboard insert sheets to make maths visible for students

strategies for effective whole-class differentiated instruction

observational assessment techniques.
ChinSENSE blackline masters and links to resources provided in an e-folder.
What to bring
your 6-digit NESA number.
Event Details | Toronto
Event date: Thursday 1 August 2019 (Term 3, wk 2)
Venue: Biraban Public School. Beckley St, Toronto, NSW. Hall
Parking: Free parking on Beckley Street
Online 'grab & go' tickets: Closes Friday 5 July 2019 (T2, wk 10)
Just nominate one person to pay for the number of tickets your school needs (on one order), then participants provide their details at the ChinUP event. Easy!