A whole-school approach to primary mathematics
With more than 25 years' experience in Mathematics education K-12, in various roles and settings, Anita has learnt that taking a whole-school approach is the first step towards high-quality mathematics teaching and learning in Australian primary schools. Because of this, everything Anita does is aimed at helping schools develop a consistent whole-school approach. 
A unique perspective for a whole-school approach
Originally from a high school teaching background, Anita's distinct combination of skills and experience puts her in a unique position to understand the wider context of primary mathematics education and ensures primary students develop the sort of deep mathematical knowledge that allows them to excel, not just at primary school but at high school and beyond.
Through her business, Anita Chin Mathematics Consultancy, Anita helps schools on their mathematics journey through a number of engaging and accessible types of professional learning including:
Tailored whole-staff workshops at your school
Demonstration lessons for your whole staff at your school
Leading maths workshops for small school teams
Hands-on workshops for parents at your school
Whole-school interactive online courses.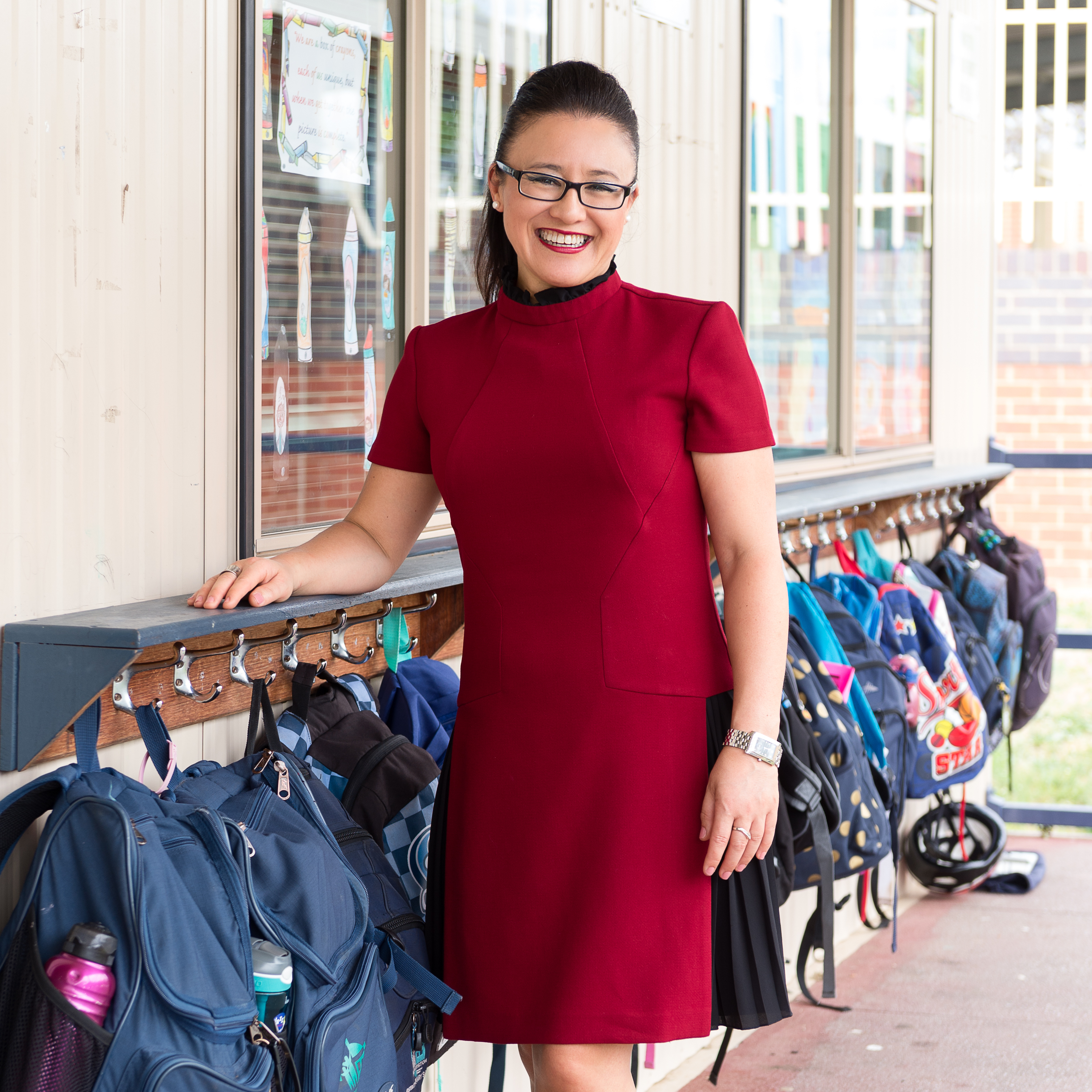 The Whole-School Approach Model
The Whole-School Approach Model represents a synthesis of elements drawn from research and teaching and leadership experience in Australian primary schools; all known to create an effective approach to the teaching and learning of mathematics. The authors, Tim Waugh and Anita Chin believe a whole-school approach to mathematics is the essential ingredient in transforming the teaching and learning of mathematics in primary schools.
The model brings together all the pieces of the puzzle required to achieve consistent and sustainable high-quality teaching and learning of mathematics. It contains two layers: the outer orange circle demonstrating the 9 elements of 'Culture and Beliefs' and the inner circle demonstrating 8 elements of the 'Behaviours and Practices' exhibited in classrooms as evidence of the school culture and beliefs.
Your whole-school primary mathematics journey
A whole-school approach to mathematics that empowers both teachers and leaders with the language, tools, strategies and pedagogical content knowledge required to deliver high-quality teaching and learning of mathematics within the classroom. Tailored to each school's context, culture and needs, this journey combines hands-on learning with exploration of the NSW Mathematics K-6 Syllabus for the Australian Curriculum, staff training, parent education, face-to-face and online learning. All training is NESA Registered PD towards maintaining Proficient Teacher Accreditation in NSW.
Ready to start transforming maths at your school?