Ready to fall in love with primary mathematics?
Imagine teaching primary mathematics with confidence and flair, and watching your students develop lifelong mathematical knowledge and excelling at primary school and beyond.
Anita Chin takes primary schools on a journey of discovery, transforming teachers into confident, inspired mathematics educators, all helping to build the next generation of deep mathematical thinkers.
Anita supports and inspires primary teachers and school leaders through two-year transformation programs, tailored in-school workshops, demonstration lessons, team-based conferences and whole-school online learning.
Using the groundbreaking Whole-School Approach to Primary Mathematics model she developed with Tim Waugh, Anita empowers teachers and school leaders to transform the way mathematics is taught and learned in Australian classrooms.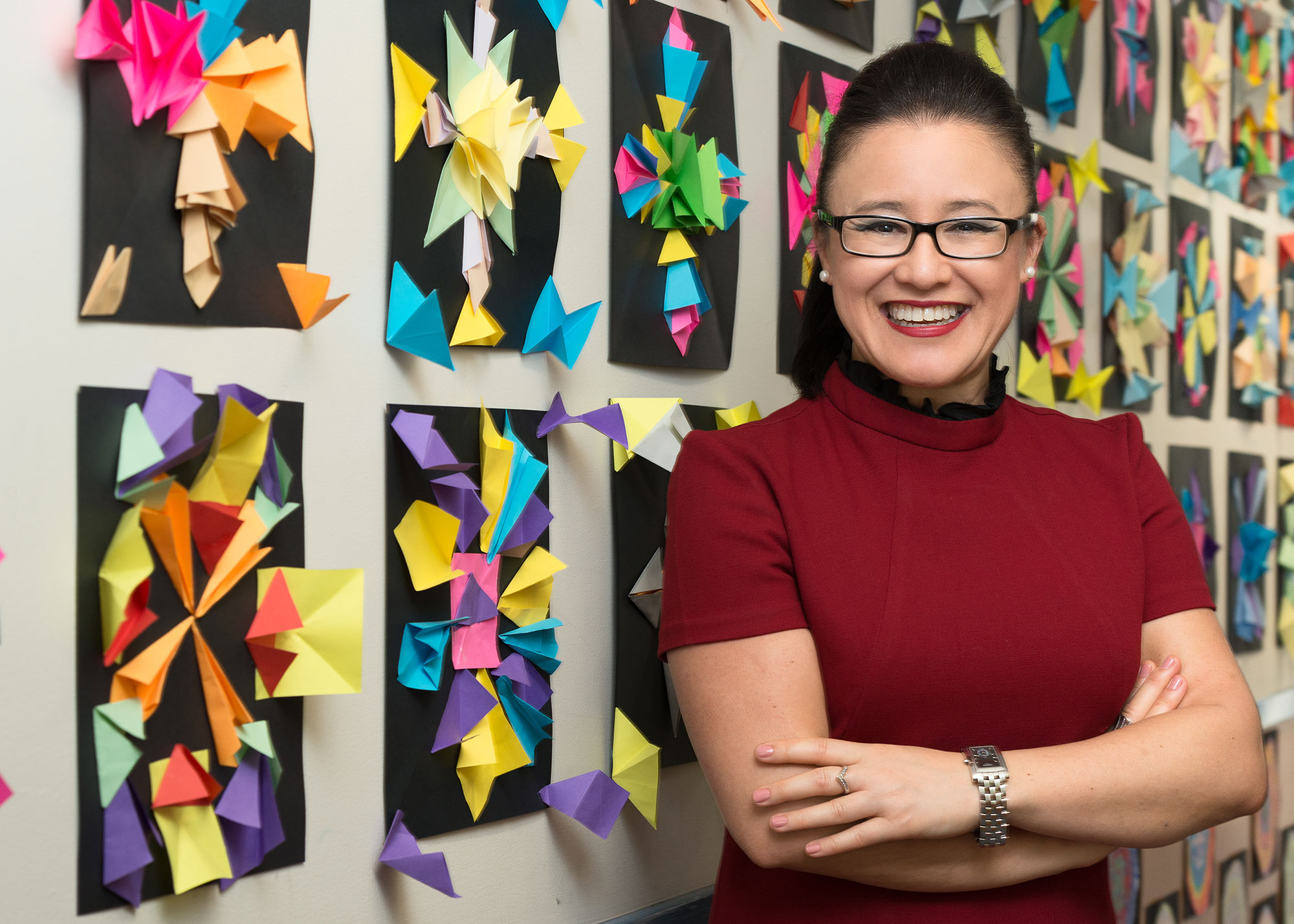 Anita is on a mission to create a generation of confident, inspired mathematicians.
Exciting news… we have a new date… but in 2022!
4th Annual Primary Mathematics Conference
Developing Mathematical Minds
Saturday 5 March 2022  |  The Epping Club, Sydney
Professional learning options
You can benefit from Anita's expertise in any way you choose. From her new ChinLEAD series of maths leadership courses, to ChinUP after-school workshops open to anyone, to one-day conferences, to hands-on parent workshops, and tailored whole-staff PL at your school including her famous in-class demonstration lessons.
Anita Chin Mathematics Consultancy is endorsed to provide NSW Education Standards Authority (NESA) Registered Professional Development for teachers accredited at Proficient Teacher.
We asked teachers
"What is it like to work with Anita Chin?"
Here's what they had to say.
Explore the best PL option for your school
2020 'open' professional learning events
'Grab and go' tickets are now on sale for our highly anticipated professional learning team events that are being hosted by primary schools across NSW and are open to all schools in any sector to attend.
In 2020, for the very first time, Anita will be running her ChinLEAD series of PL for maths leaders (school 'Maths Crews' of up to 6 leaders and teachers) and ChinUP after-school workshops for classroom teachers (school teams of up to 8 teachers) together in the same regions.
This unique combination of two complimentary PL offerings gives your school the opportunity to create a whole-school approach to maths and set the stage for high-quality maths teaching and learning across the whole school.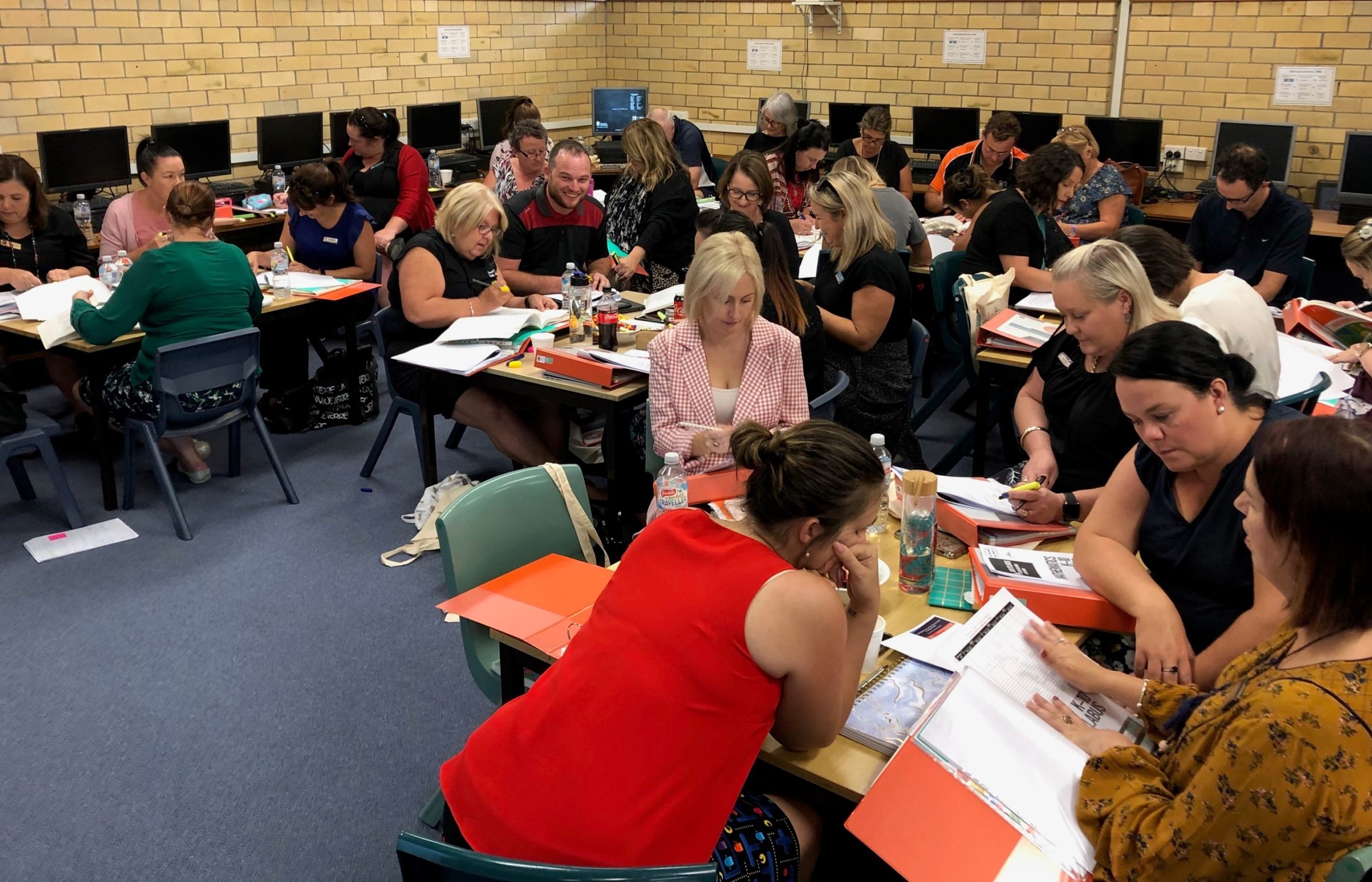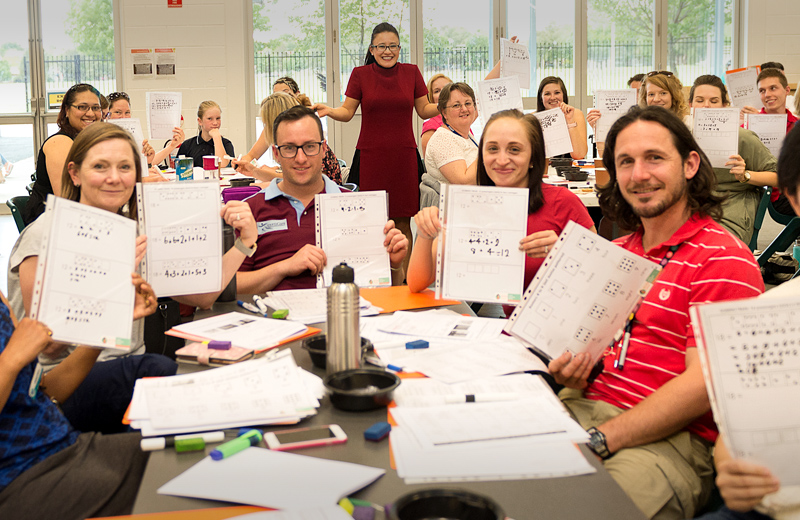 Free resources
Whether you're looking for primary mathematics printable resources, ideas to effectively package and store your hands-on equipment K-6, mathematics language word walls, student whiteboard sleeve inserts, or inspiring ways to use visual models and equipment, our Resources section probably has it! You can easily search by resource type, year level, and substrand/focus area. You can even search by an Australian Curriculum Content Description (eg ACMNA057) or NSW Syllabus Outcome (eg MA2-6NA).
Created by Anita with love and with the help of primary schools across Australia, this is for you!