Ready to fall in love with primary mathematics?
Imagine teaching primary mathematics with confidence and flair, and watching your students develop lifelong mathematical knowledge and excelling at primary school and beyond.
Anita Chin and Tim Waugh take primary schools on a journey of discovery, transforming teachers into confident, inspired mathematics educators, all helping to build the next generation of deep mathematical thinkers.
Anita and Tim support, inspire and mentor primary teachers and school leaders through two-year transformation programs, tailored workshops, demonstration lessons, team-based conferences and whole-school online learning.
Using their groundbreaking Whole-School Approach model, Anita and Tim empower teachers and school leaders to transform the way mathematics is taught and learned in Australian classrooms.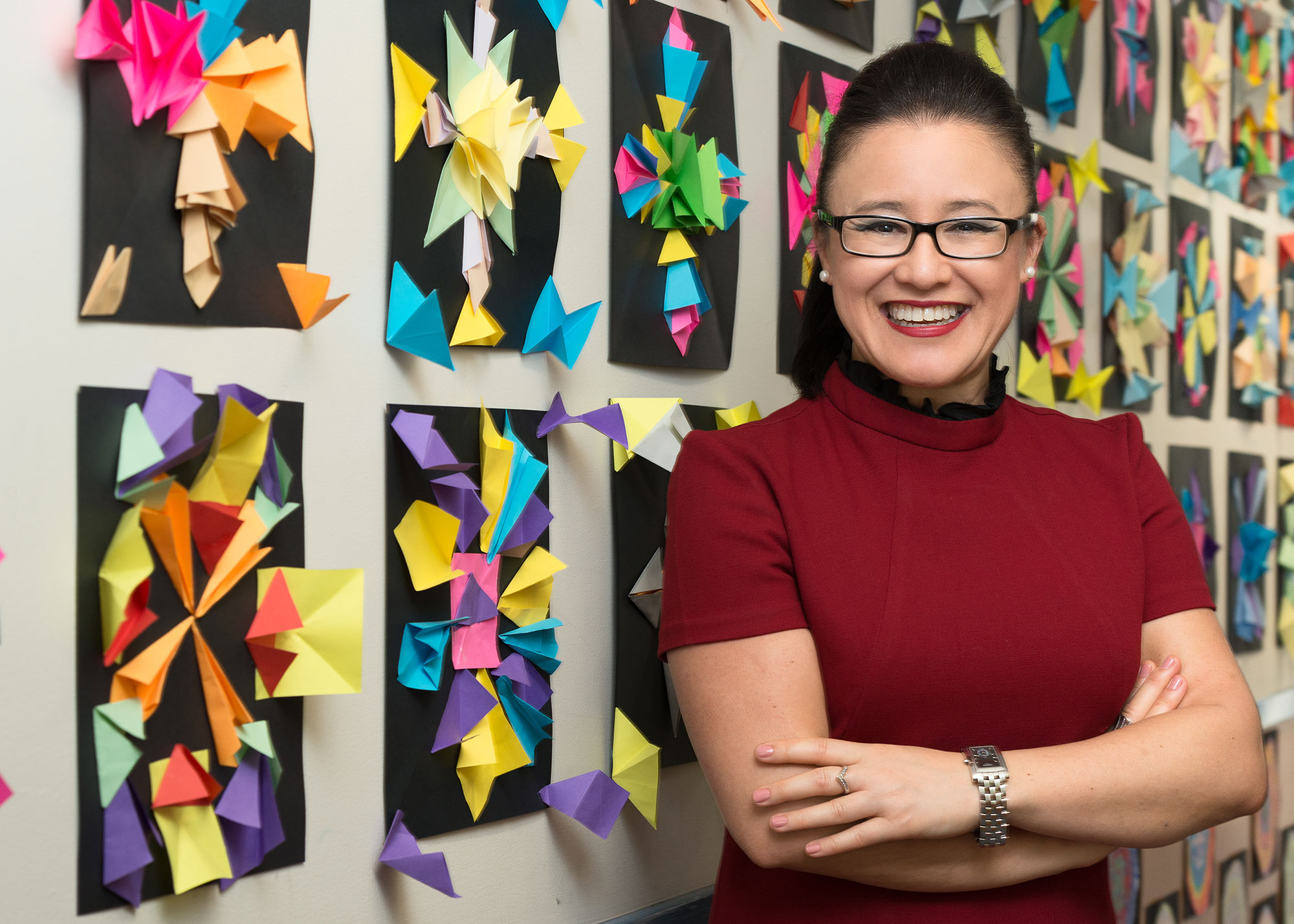 Anita is on a mission to create a generation of confident, inspired mathematicians.
3rd Annual Primary Mathematics Conference
Differentiation for Maths and how to do it
Saturday 17 August 2019 | Campbelltown Catholic Club, Sydney
Professional learning
You can benefit from Anita's expertise in any way you choose. From short after-school maths workshops open to anyone, to one-day conferences and leadership workshops, to tailored in-school PL including in-class dem lessons, to online courses for whole schools, and hands-on parent workshops.
Anita Chin Mathematics Consultancy is endorsed to provide NSW Education Standards Authority (NESA) Registered Professional Development for teachers accredited at Proficient Teacher.
Explore the best PL option for your school
Conferences and Speaking Engagements
Our primary mathematics conferences are a fantastic opportunity to learn with your school team and develop a whole-school approach to primary mathematics. Anita is also invited to speak at other professional conferences including MANSW, MAWA and AAMT.
Saturday 17 August 2019

Anita Chin 3rd Annual Primary Mathematics Conference | Sydney

Our theme is

Differentiating Maths: How To Do It

Date: Saturday 17 August 2019 (T3, wk 4).... no casual relief required!
Time: 8:45 am - 3:30 pm
Venue: Campbelltown Catholic Club
Keynote Speaker: Emeritus Professor Peter Sullivan (Monash University)
Speakers: Anita Chin, Bruce Ferrington, Emma Campbell, Dr Judy Hartnett, Stephanie Salazar & Samantha McCracken, Tim Waugh
NESA PD Hours: 5.75 hours

Tickets - Early Bird

On sale: Tuesday 29 Jan 2019

Close: Friday 12 April, 2019 (last day of Term 1)

Tickets - Full price

Close: Friday 5 July, 2019 (last day of Term 2).Further details on the conference website

www.primarymaths2019.com.au
Resources
Whether you're looking for maths blackline masters, primary mathematics printable resources, mathematical language word walls, or inspiring ways to use hands-on equipment, our Resources section probably has it! You can even search by curriculum substrands, resource type and year level!
Compiled with love and with the help of primary schools across Australia, this is for you!