This whole-school one day workshop provides teachers with practical activities for immediate implementation in the classroom and provides leaders with strategies to develop a whole-school approach to differentiation. The presenter, Anita Chin, will model how she teaches directly from the online NSW Mathematics K-10 Syllabus for the Australian Curriculum showing how the 'big ideas' for Number and Algebra develop K-8, and how concepts connect across substrands. Educators will be empowered with pedagogical content knowledge and appropriate tools to differentiate instruction to meet the wide range of needs and abilities in a mixed-ability and/or multi-aged classroom.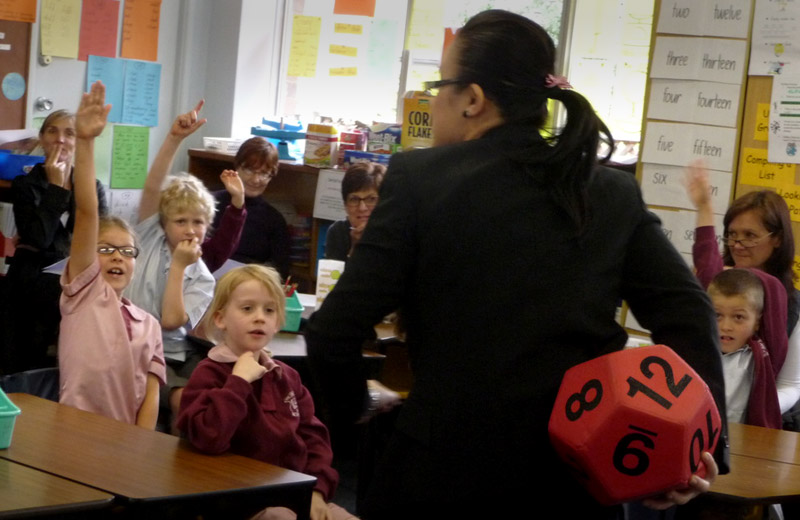 Participants will:
work in stage/grade based PLTs with the goal of planning a lesson to implement
engage in a range of developmentally sequenced parallel tasks
discuss how open-ended questions can be used with their students
Whole-class instruction strategies modelled for differentiating both the concept being taught as well as the concrete materials selected includes the use of:
mathematical language to teach for a conceptual understanding of multiplication and division concepts
an interactive whiteboard or a large format touchscreen to annotate over the images in the online syllabus document to make the mathematics visible
one resource for the whole class differentiated to individual learning needs and abilities by changing the size of the number e.g. dot dice, 0-9 dice, 1-20 dice
black line master insert sheets used with student white board insert sleeves e.g. ten-frames, dot array, 1 cm area grid.
Black line masters and links to resources provided.