2020 'open' professional learning tickets
'Grab and go' tickets are now on sale for Anita's highly anticipated professional learning team events that are being hosted by primary schools across NSW and are open to all schools in any sector to attend.
If your school has been waiting for these team events to go live, you can now grab tickets from the list of events below before they sell out!
Things to know
Payment is by credit card (no fees charged) or invoice.
You will need to provide contact details for a nominated team contact person Eg. Principal, DP, executive member, class teacher.
In the situation where we are forced to cancel an event due to COVD-19 social distancing requirements, your ticket price will be refunded in full. However, if you choose to cancel we will be unable to refund your ticket. Registration can be transferred to another staff member at your school at no cost.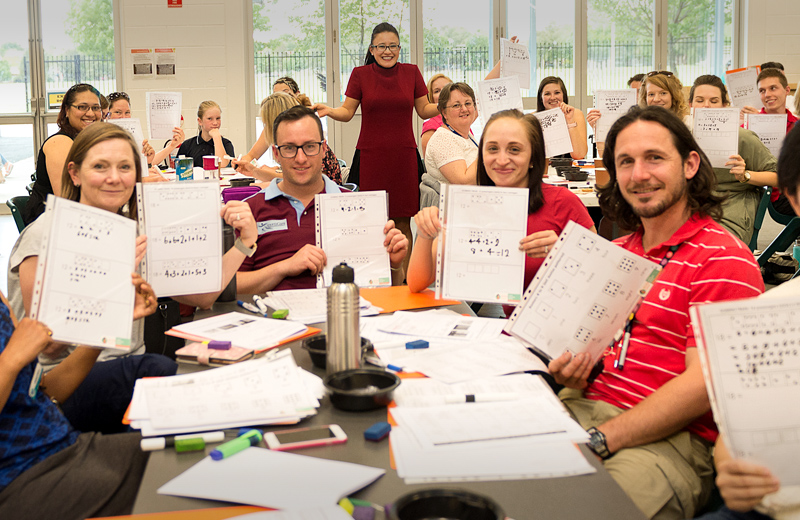 Combine ChinLEAD and ChinUPs
In 2020, for the very first time, Anita will be running her ChinLEAD series of PL for maths leaders (school 'Maths Crews' of up to 6 leaders and teachers) and ChinUP after-school workshops for classroom teachers (school teams of up to 8 teachers) in the same regions.
This unique combination of two complimentary PL offerings gives your school the opportunity to create a whole-school approach to maths and set the stage for high-quality maths teaching and learning across the whole school.
Before buying tickets
Please ensure you have visited the relevant course pages on Anita's website to fully understand the purpose of each different model of PL (ChinLEAD, ChinUP, annual conference) to maximise the full benefit of your school's learning experience. It is also extremely important to select the most appropriate team members (leaders and teachers) that best suits the needs of your school's unique learning journey.
Want to get PL updates, free maths tips and resources?