Presenter: Anita Chin
Audience: All primary educators from one school
Delivery Method: Whole day tailored in-school PL. 3 x 90-minute episodes, each with one team.
Course Code: DEM90-DMD
NESA PD Hours: 1.5 hours
Cost: All tailored on-site events incur a fixed presenter's fee and variable travel costs as shown on Anita's Schedule of Fees.
Availability: To view all available dates, click here.
Bookings: Please contact us to make a booking enquiry.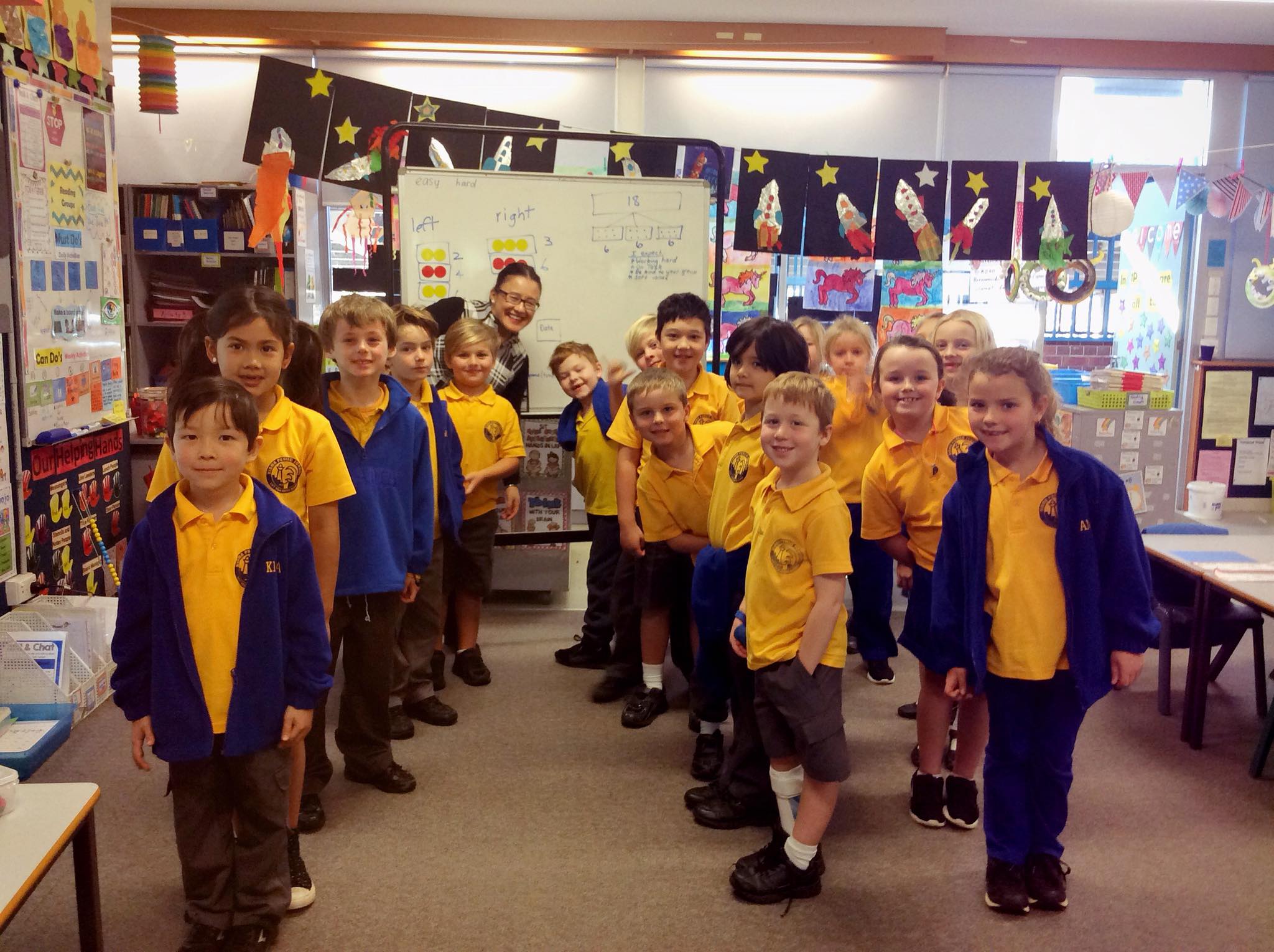 Teaching mathematics requires a careful blend of preparation and improvisation, but the key to great mathematics teaching is often simpler than you think. Anita will show you how to teach the same concepts across different grades by using similar visual models, such as the dot array, and open-ended questions to differentiate instruction to meet the needs of individual learners.
Throughout the school day, Anita will teach three lessons (grade or stage based classes) showing the development of multiplication and division concepts from Kindergarten to Year 6. The lessons are designed in consultation with your School Mathematics Leader and will show teachers how to develop student's use of mathematical language and their ability to think, reason and work mathematically.  
This tailored on-site course delivers a 90-minute episode of professional learning to three PLT's, consisting of three parts:
A 15-minute briefing where Anita explains how the lesson will work. Teachers have an opportunity to discuss their school's context and identify any specific areas of need they would like addressed during the demonstration lesson.

A 60-minute interactive demonstration lesson where teachers note the 5-part lesson format and observe how Anita engages all students whilst simultaneously engaging in dialogue with teachers.

A 15-minute debrief, with an opportunity for reflection and questions.
During this PL teachers will observe and discuss how the 'big ideas' for multiplication and division develop, and how concepts connect both within and across substrands using the NSW Mathematics K-10 Syllabus for the Australian Curriculum.
Completing Demonstration Lesson and Debrief K-6: Differentiating Multiplication and Division will contribute 1 hour and 30 minutes of NSW Education Standards Authority (NESA) Registered PD addressing 2.5.2 and 6.2.2 from the Australian Professional Standards for Teachers towards maintaining Proficient Teacher Accreditation in NSW.